CFA Institute Research Challenge 2023/24 Kick Off
The Sydney local competition of the CFA Institute Research Challenge officially kicked off earlier this month at UBS Sydney head office. The best and most talented students will represent their universities in this global equity research competition.
The teams will research and produce an equity research report on Scentre Group. They will have the opportunity to conduct Q&A with Scentre Group's CEO next month. Top four teams will advance to the presentation round and present to most respected investment professionals and be potentially considered for internships or graduate positions.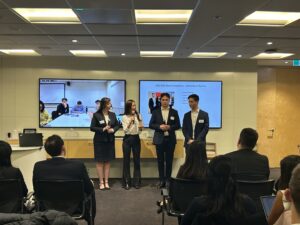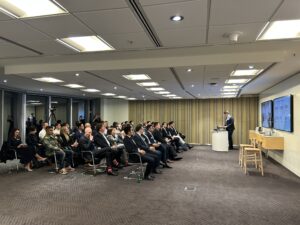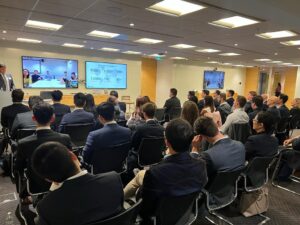 Stay tuned to Investment Voices to follow this year's competition progress or want to get involved in the Research Challenge next year.
CFA Institute Research Challenge: What why and How > >
Achieve one of the highest distinctions in the investment management profession: Become a Chartered Financial Analyst® (CFA®). As a CFA® charterholder, you will have the knowledge and the skills to thrive in the competitive investing industry.