2022 Research Challenge local winners share their experience
The CFA Institute Research Challenge is an annual global competition that provides a unique opportunity for university students to showcase their financial analysis skills and gain real-world experience in financial analysis and professional ethics. This platform offers hands-on mentoring, training, and evaluation of students' analytical, valuation, report writing, and presentation skills, with the aim of preparing them for a career in finance. The competition is held locally, and winning teams advance to sub-regional, regional, and global levels.
Participating in the CFA Institute Research Challenge can be a significant step towards a successful career in finance. To better understand the experience, we talked to last year's local winners from the University of Sydney and the University of Melbourne teams. According to Eliza from the University of Melbourne, planning and setting clear timelines are essential for success in the competition. The competition requires significant research, so students need to be detail-oriented and avoid procrastination.
To improve presentation skills and build confidence, Jason from the University of Sydney recommends practicing mock presentations with team members and industry mentors. It helps students prepare for the Q&A session, which is a critical aspect of the competition. Lastly, Henry from Melbourne emphasises the importance of teamwork. Working collaboratively, trusting teammates, and valuing everyone's input can create a solid team that can achieve common goals.
Many participants in the CFA Institute Research Challenge aspire to work in the investment management industry, including investment banking and venture capital. The competition provides an excellent opportunity for networking and making lifelong connections with industry professionals.
Overall, participating in the CFA Institute Research Challenge can be an enriching experience for university students looking to gain practical experience in finance and prepare for a successful career in the field. With the right mindset, preparation, and teamwork, students can excel in the competition and emerge as winners.
Stayed tuned as we will shortly share the process to getting involved in the 2023 CFA Institute Research Challenge!
Date: 28 March 2023
Learn more about CFA Institute Research Challenge >
Hear what our 2022 Research Challenge local winners say about their experience.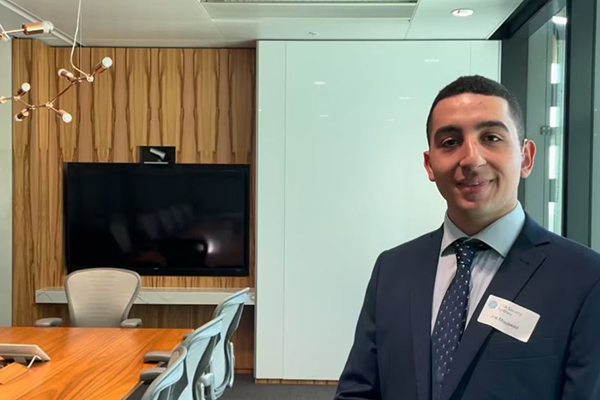 Achieve one of the highest distinctions in the investment management profession: Become a Chartered Financial Analyst® (CFA®). As a CFA® charterholder, you will have the knowledge and the skills to thrive in the competitive investing industry.